Asia Scenic Thai Cooking School
A little story about us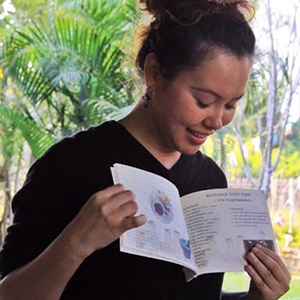 Gayray
Sawasdee ka (hello). My name is Gayray, from Chiang Mai Thailand. I traveled around Asia and some countries in Europe after finishing bachelor's degree (Thai Art and Culture, Tourism). After that, I worked as a tour guide and Thai cooking instructor. While pursuing my master's degree in Art History.

I travel to get more experiences and to study in depht the culture throughout Asia. When I have been in other countries, i have had amazing and very happy moments, but sometimes i can feel a little homesick. My aim is to get rid of that feeling making you feel at home and enjoy true Thai hospitality making it the highlight of your holidays.

In Asia Scenic, you can live in a true Thai home garden in the heart of the city with a local Thai family, In addition, you can learn how to cook Thai food and gain all good things. I'll do my best for you to feel at home, in my home.
---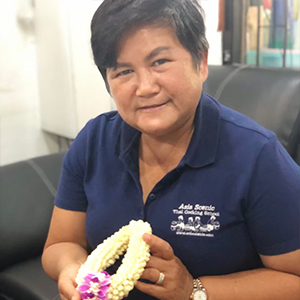 Moon
"Moon" my lovely sister. She taught me so many tricks about Thai cooking. Moon and I run the business together.It's funny sometimes, when guests think that I'm her daughter. Moon wants to hang the sign – I'm not Gay mom!!!

Many people question us about the business. "Can you run this business because of your boyfriend ?" We would like to show every one in the world that Thai woman can run the business without a rich boyfriend.
---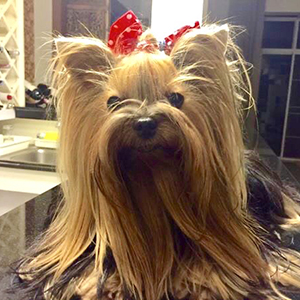 JaoSau
Our sweet heart. The meaning of her name is millionaire. Some one told me "a woman who has no children has to have a dog" That"s true
---
About Asia Scenic Thai Cooking School.
In Thai tradition , most Thai people grow up with their grandma and so did I. I learned everything from her. I can massage because when I was young she often asked me to massage her and showed me the techniques.

Also cooking, I learned a lot from her and everyone in my family knows how to cook. My grandma cooked better than mom, but my mom cooks better than me. This is our inheritance, the living part of the genealogical tree. Asia Scenic is build up on recipes passed from generation to generation.

I've never though I had to do everything that my grandma wanted me to do. But I prefer to do with the respect she deserve (this is the Thai way and I'm proud of it)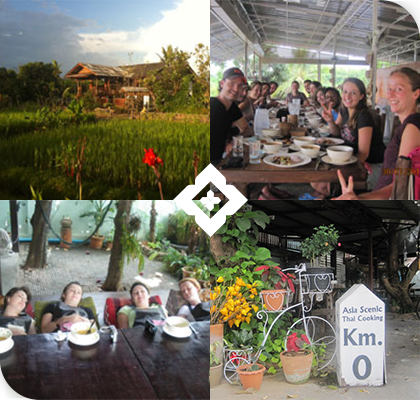 There are many people who ask me " Are you chef ? " No, I'm not a chef. I'm a teacher. As I told you before, almost all Thai people can cook and if you want to cook like a Thai person, you surely need someone who can teach you the Thai way.

I always train all my staff in the same concept so they can be able to teach anybody how to cook, that's very important. Especially because of so many different ways of Thai cooking, i try to do it in a easy way even for someone who have never touched a wok before.

I founded my cooking school because i'm so proud of Thai culture, i finished master's degree in Art History, i was tour guide, i'm a journalist. I use to teach in a School and University and now i'm still a guest lecturer in art and culture of South East Asia.

Thai cooking is also culture. I don't want to teach someone to become a chef, but i want to teach you how to cook Thai food at home in your own kitchen. It's not only about learning how to cook Thai food in my class, we can share experiences and with that we will learn from each other, giving you a more interesting perspective about Thailand.